Garage Assistant GA4
£350.00
---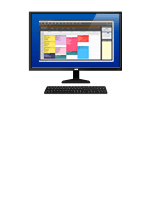 Garage Assistant® GA4 provides a cost effective traditional desktop application for the small independent business, packed with features to assist in the every day running of an automotive repair workshop or related company.
GA4 is a standalone offline system for use on a single PC, all data is on your own PC.
One time purchase with no monthly or yearly subscriptions
Instant Download available
Available in both 64 and 32 Bit Versions
Free GA4 maintenance and feature updates
---
Supported Operating Systems for GA4

Hardware Requirements

Windows 11 (tested on Version 21H2 - OS build 22000.832)
Windows 10 (tested on Version 21H2 - OS build 19044.1263)
Windows 8.1
Windows 8
Windows 7 (Required Service Pack 1)



CPU: 2.5 GHz or faster with multi-core processor
RAM: 8 GB minimum
Architecture: 32 / 64-Bit versions available

Arm processors are not supported.
*Garage Assistant may work, but some functionality may be limited

GA4 is only compatible with the operating systems listed above
The software may also work on future versions, but should be considered as not supported until verified and listed above.
Pricing for optional services
---
Garage Assistant GA4 also provides access to a variety of optional online services, available contract free on a pay as you go basis using credit packs. We provide some free credits with every purchase so you can try the optional services to see if they would benefit you.
Description

Price

Credit Pack - 50

£8.00

Credit Pack - 100

£16.00

A variety of Credit Packs in multiples of the above are also available

SMS Messages are charged at 0.5 credit per message sent.
VRM Lookups are charged at 1 credit per lookup.
E3 Technical Lookups are charged at 2.5 credit per lookup.
Online Bookings are charged at 1 credit, per downloaded booking, unless you have an active subscription

Online Booking System - Optional 6 months unlimited use subscription

£60.00

Online Booking System - Optional 12 months unlimited use subscription

£120.00

PostCode Lookup Service - See Loqate's website for details
All prices shown on our website are subject to VAT at the current rate of 20%
If you wish to purchase from a location not subject to VAT, please contact us.
Garage Assistant® is ONLY available to purchase directly from SWS Solutions (UK) Ltd.
We DO NOT store any credit card information, all payments are taken in real-time through our secure encrypted server.